Mission
ISLP provides pro bono legal assistance to governments and civil society organizations in developing countries, leveraging global legal resources in alignment with client needs to support just, accountable and inclusive development.
more:
News Feed
Yaoundé Dialogue on Contract Negotiation and Fiscal Policy in the Extractive Industries
On 27 May 2017 the Secretary General of Cameroon's Ministry of Mines, Industries and Technological Development opened a three-day regional dialogue for senior government officials on contract negotiation and fiscal policies in the extractive industries.  This was the third in a series of such events held by the New Partnership for Africa's Development, NEPAD, in an ongoing collaboration with ISLP.  Delegates from over ten countries came together in Yaounde to share and learn about initiatives and best practices on issues including fiscal regime design, countering tax avoidance, negotiating stabilisation clauses, and the administration of extractive industries taxation. A team of ISLP and other experts, including input from the Connex Support Unit, the OECD and the African Union, provided presentations to stimulate and structure the dialogue.
The first day of the conference explored how fiscal regimes are made up in the context of the extractive industries and discussed ways countries sometimes experience those regimes being undermined, with a particular focus on identifying vectors of tax avoidance. The second day looked at selected special features of making and implementing fiscal policies in the context of the extractives sector, including contractual, political and governance-related features, and also tax administration and collection issues. On the final day, a selection of resources and initiatives of relevance to the conference topics were presented.  In addition, national and international experiences and responses to the challenges of raising extractives sector revenues were exchanged and discussed.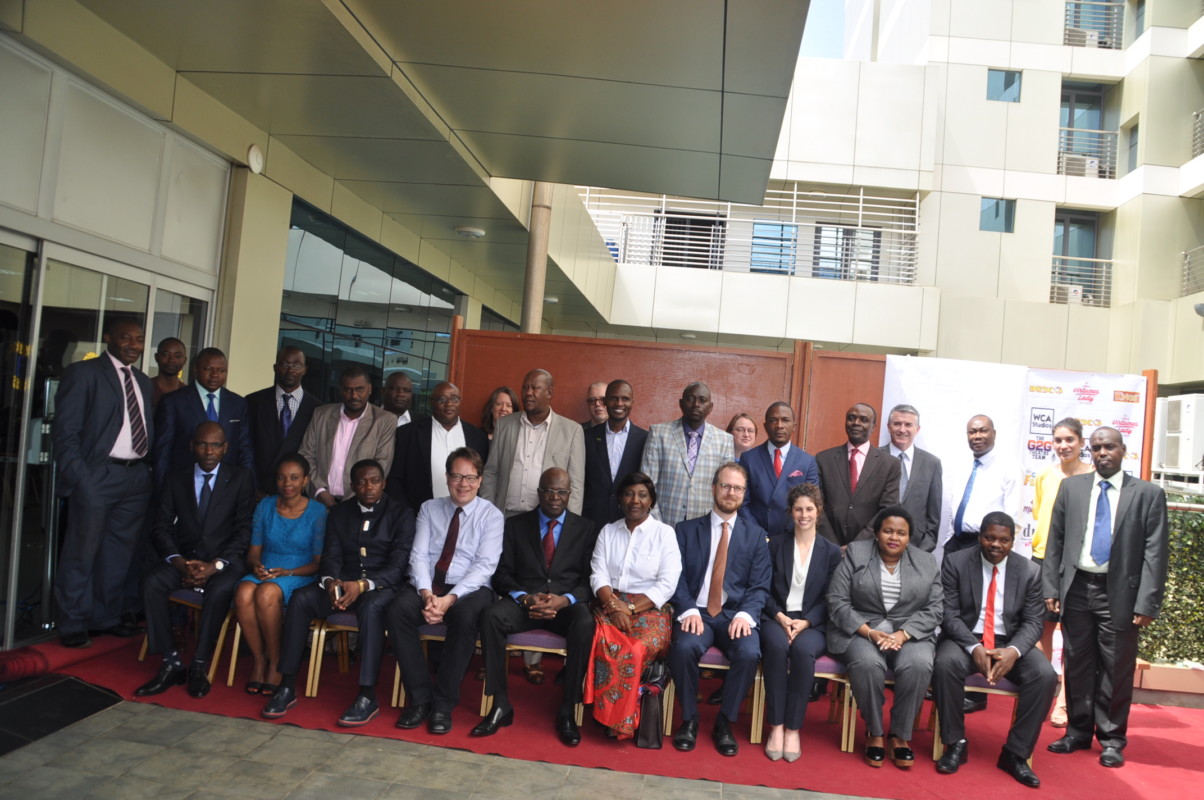 more:
less:
The Future of the In-house Lawyer edited by our trustee Richard Tapp
Congratulations to ISLP-UK trustee Richard Tapp on the success of his newest book The Future of the In-house Lawyer: The General Counsel Revolution published by the Law Society of England & Wales. ISLP thanks Richard for his generous donation of royalties to fund our ongoing project work.  
more:
less:
Is It Time For the Media to Intervene in Strasbourg?
This new article argues that the media community in Europe should act with urgency to make greater use of 'third party interventions' before the European Court of Human Rights in Strasbourg.  Third party interventions provide an opportunity for the media to effectively promote a legal environment that is protective of freedom of expression and the free flow of information to the public. Through third party interventions the media have the opportunity to play a major role before the Strasbourg Court, to inform it about relevant laws and precedents and to highlight issues of public interest.  The article urges the media to take up this opportunity as a matter of urgency and provides practical guidance by describing the main steps that media organisations and their lawyers should take to do so.  Access the article and read more by clicking here.
The authors are Alina Pravdychenko and Vita Volodovska, lawyers in the Media Law Institute, Centre for Democracy and Rule of Law (CEDEM), Kyiv, Ukraine; and Richard N. Winfield, professor of comparative mass media law, Columbia Law School and co-chair, media law working group, International Senior Lawyers Project.
more:
less:
ISLP's Albania project experts welcome new Head of Programmes at British Embassy Tirana
ISLP provided a series of five trainings to judges and proseuctors at the Albanian Magistrates School in 2016 as part of the country's ongoing justice reform programme.  ISLP's work was fully funded by the UK Government and supported by the British Embassy Tirana.  In March 2017, Marjana Papa was welcomed as the Embassy's new Head of Programmes by some of the ISLP experts who delivered the 2016 trainings: Anita Clifford of Bright Line Law, Liyen McCoy of AndCo, and Michael Ryan of Arnold &Porter Kaye Scholer.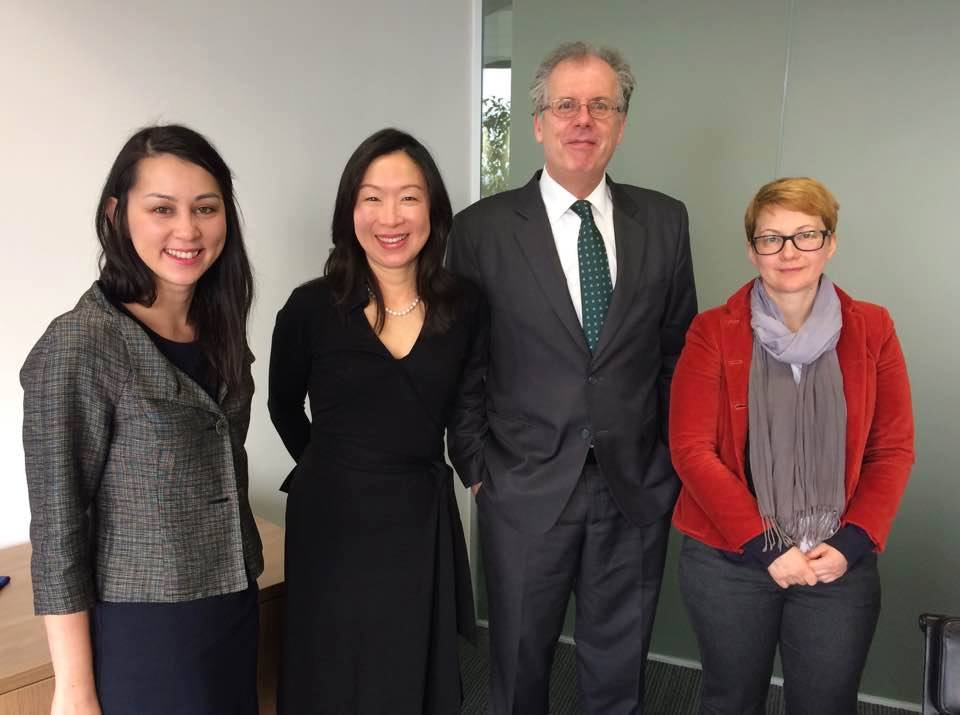 more:
less:
ISLP Colombia Murder Trial Observation Report Calls for Protection of Witnesses and Human Rights Defenders
ISLP recently observed a court hearing in which human rights defender and lawyer, Yessika Hoyos Morales, gave testimony in the trial of the man accused of ordering the killing of her own father.  ISLP's criminal law expert, Jacqueline Vallejo, acted as trial observer at this sensitive hearing.  She also met in person with Colombian authorities concerning the trial and to seek assurances that harassment endured by Ms Hoyos (that has intensified with the progress of her work on this and other cases) would be properly investigated.  
The report on the mission published below draws several important conclusions about the trial and related meetings.  These conclusions include striking observations about the lack of sufficient measures to ensure that witnesses can give evidence free from fear and intimidation and a call to improve those measures. Another fundamental issue highlighted by the report is the vital importance of tackling delays in the court system that can effectively undermine examinations of human rights complaints.  
Please read the full report here: Trial Observation Report.
more:
less:
ISLP's Director for Sustainable Development moderates session on Natural Resource-based Development
Katerina Drisi, ISLP's Director for Sustainable Development, attended the Seventh Plenary Meeting of the Policy Dialogue on Natural-Resource-based Development, organized by the OECD Development Centre and G7 CONNEX Initiative in Paris, to moderate a session on the Terms of Reference Template for Recruiting External Advisers. 
As part of the OECD Strategy on Development adopted in May 2012, the Policy Dialogue offers an intergovernmental platform for peer learning and knowledge sharing where OECD and non-OECD producing countries, in consultation with extractive industries, civil society organisations and think tanks, can craft innovative and collaborative solutions for resource-based development. The Policy Dialogue also has relevance on international processes such as the 2030 Agenda for Sustainable Development, the G7 CONNEX Initiative, the G20 Development Working Group and the G20 Anti-Corruption Working Group.
Session panelists included Mr. Nava Touré, Adviser to the Guinean Minister of Mines and Geology, Ms. Susan Maples, attorney at Curtis, Mallet-Prevost, Colt & Mosle, and Mr. Boris Dolgonos, partner at Jones Day and ISLP Board Director.
During the session the panelists discussed criteria that make an external advisor valuable to government including trust and effective collaboration with local counsel, as well as the difficulty of managing potential conflicts that arise as a result of responsibilities to the government client and commitment to a donor organization. Given the need to identify and engage external advisors regarding urgent matters, the panelists also discussed ways to simplify the procurement process for hiring these advisors, while reaffirming the importance of capacity building in the context of engagement with government.`
Please refer to the OECD for more information on the Policy Dialogue for Natural Resource-based Development.
more:
less:
Global Reach
Over the past 15 years, with support from law firms, foundations and government agencies, ISLP has mobilized hundreds of experienced lawyers to provide more than $100 million worth of pro bono legal assistance in support of just, accountable and inclusive development in more than 80 countries.