Mission
ISLP provides pro bono legal assistance to governments and civil society organizations in developing countries, leveraging global legal resources in alignment with client needs to support just, accountable and inclusive development.
more:
News Feed
Delivering Capacity Building and Legal Assistance for the Ministry of Justice, The Gambia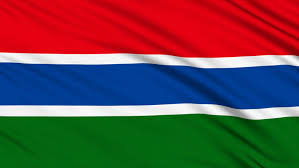 Since the beginning of November, one of our legal fellows, Alessandra Mistura, has been working in The Gambia to provide capacity building support and legal assistance to the Ministry of Justice. 

Thanks to a grant received by the the Government of Canada, acting through the Department of Foreign Affairs, Trade and Development within the Ministry of Foreign Affairs, Alessandra has been embedded in the Ministry of Justice, implementing a project titled "Institutional Strengthening and Capacity Building for the Ministry of Justice of The Gambia".
During the past few weeks, Alessandra has been working side by side with Gambian State Counsels to develop capacity building trainings with a view to enabling the Ministry of Justice to deliver on its mandate of supporting The Gambia's return to democracy and ensuring government accountability. In addition, she has been providing direct legal assistance to the Ministry of Justice on a daily basis, implementing mentoring processes and developing resources to strengthen the Ministry's institutional processes.
more:
less:
Executive Director in Kigali, Rwanda for Capacity Building Training
Katherine Mulhern, Executive Director of ISLP, has been in Kigali, Rwanda participating in a program organised by the African Legal Support Facility in partnership with the Connex Support Unit. The Program, entitled 'Executive Training for State Representatives on Boards of Directors' consisted of a two day workshop including panel discussions, practical exercises, case studies and group presentations.
The aim of the training provide capacity building to government directors on company boards, specifically in the extractives and PPP projects and to enhance corporate governance. 
Topics covered included corporate organization, sources of corporate authority and regulation over corporations, voting rights, rights to information, rights of minority shareholders, using third party advisers, fiduciary duties of directors, risk management, potential conflicts of interest and many more.
The training reached maximum capacity with thirty representatives in attendance. ISLP would like to extend our thanks and support for the event.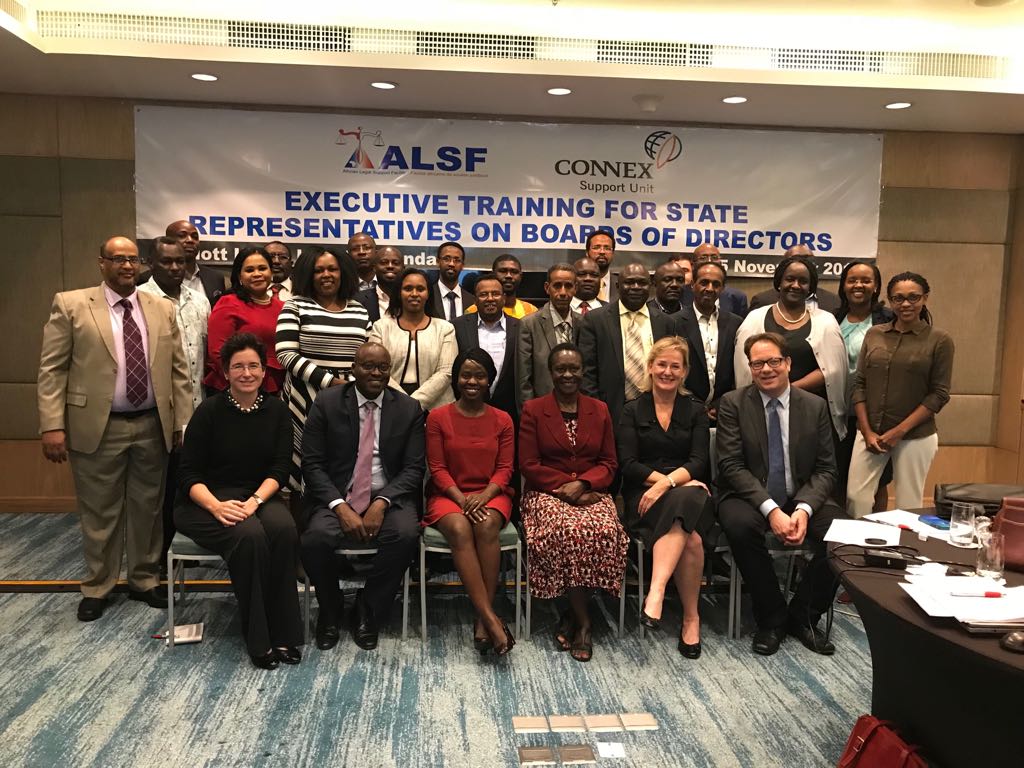 more:
less:
Negotiating Impact Investing, Nairobi
After a successful first day yesterday ISLP are continuing to work with our partners to deliver our CPD accredited two day interactive, introductory training program on Impact Investment deals for Kenyan lawyers. The training examines a basic impact investing deal from term sheet negotiation through closing and is focused specifically within a Kenyan context. The case study being used is from the renewable energies sector. 
Today's sessions include Management and Governance, the second workshop on Term Sheet negotiations, Capital Raises and another workshop on working through issues. We are very grateful to volunteers Geoffrey Burgess, Philipp von Holst (Debevoise & Plimpton LLP) and Dominic Rebeio (Anjarwalla & Khanna ) for their help in delivering the sessions and also to Stephen Tumwesigye (TASLAF, Uganda),  Shalom Ndiku (Thomson Reuters Foundation), Ben Grozier  (Beyond Capital Fund) for their help in Working Through Key Issues.
It's not all work however. Volunteers, program staff and delegates alike will be looking forward to the cocktail party which ends the course for some liquid refreshment after a constructive and interesting few days!
more:
less:
A State Affair: Privatising Congo's Copper Sector
Last week The Carter Center published the first part of "A State Affair: Privatizing Congo's Copper Sector", a comprehensive report on the contractual and financial practices of the Democratic Republic of Congo's state-owned mining company, Gécamines, and its most important investment partners. The report can be found here. 
The Carter Center, in partnership with Emory University, is guided by a fundamental commitment to human rights and the alleviation of human suffering. It seeks to prevent and resolve conflicts, enhance freedom and democracy, and improve health. Its website can be found here.
Marietta Cauchi, co-head of the ISLP Media Law Working Group, worked for the last two years on a pre-publication review of the report. We really appreciate her hard work on this project! 
more:
less:
ROLE UK: PILnet Global Forum 2017 Panel Discussion
ISLP-UK Director Susan Hazeldine chaired the ROLE UK: PILnet Global Forum 2017 Panel Discussion on 'Pro Bono, Rule of Law and International Development' at the recent PILnet Conference.
Pro Bono and International Development go hand in hand to achieve a number of key outcomes: ensuring development is just, accountable and working towards a fairer society, tackling human rights at source and working towards Sustainable Development Goal implementation/realisation.
On the panel discussing their views and how their organisations contribute to the topic area were Catherine Flew (ROLE UK), Joanna Whiteman (Equal Rights Trust), Tom Dunn (Clifford Chance), Rebecca Perlman (Herbert Smith Freehills/African Commercial Law Foundation). The audience, of course, contributed with questions and comments too.
As a result of the discussion (and impressing both panellists and audience members alike with her judicious use of a flipchart) Susan combined and displayed 'A Baker's Dozen: How Law Firms Could Do International Development Work Well'. Please see HERE! If any of you out there are keen to learn more why not get in touch!
(with thanks to ROLE UK and Shailesh Kataria for supplying this picture of the panel).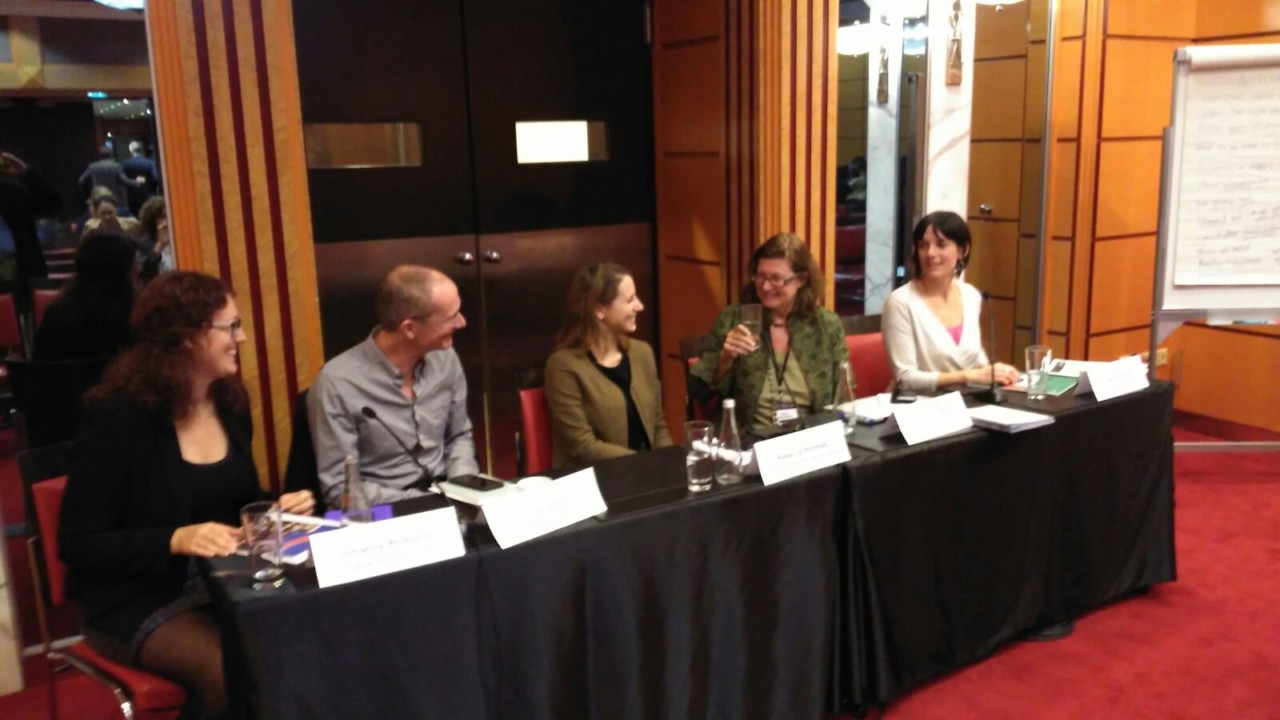 more:
less:
ISLP-UK Board Meeting, 2nd November 2017
On 2nd November 2017 the ISLP-UK Board met for their regularBoard meeting in the offices of Hogan Lovells in Holborn, London. Five trustees were available in person, to discuss all of the issues pertaining to ISLP UK operations. Nicholas Cheffings, Tim Souter, Anthony Inglese, Joanna Ludlam and Gavin Davies, the Board Chair were joined on the telephone by Tunde Ogowewo in Nigeria, Joseph Bell in the USA and the Executive Director Katherine Mulhern in the Gambia. 
Susan Hazledine, ISLP UK Executive Director took the Board through all of the major issues including the Board pack, the strategy, accommodation, projects and budget details. Board Chair Gavin Davies stressed the unity of the US and the UK Boards and the desire to expand the UK Board with some fresh faces.There was also wholehearted support for the newest strategy document produced by the staff. 
The next Board meeting is slated for early next year but the Board and Staff will continue to liaise on a monthly basis in the interim. Many thanks to Hogan Lovells for hosting the meeting.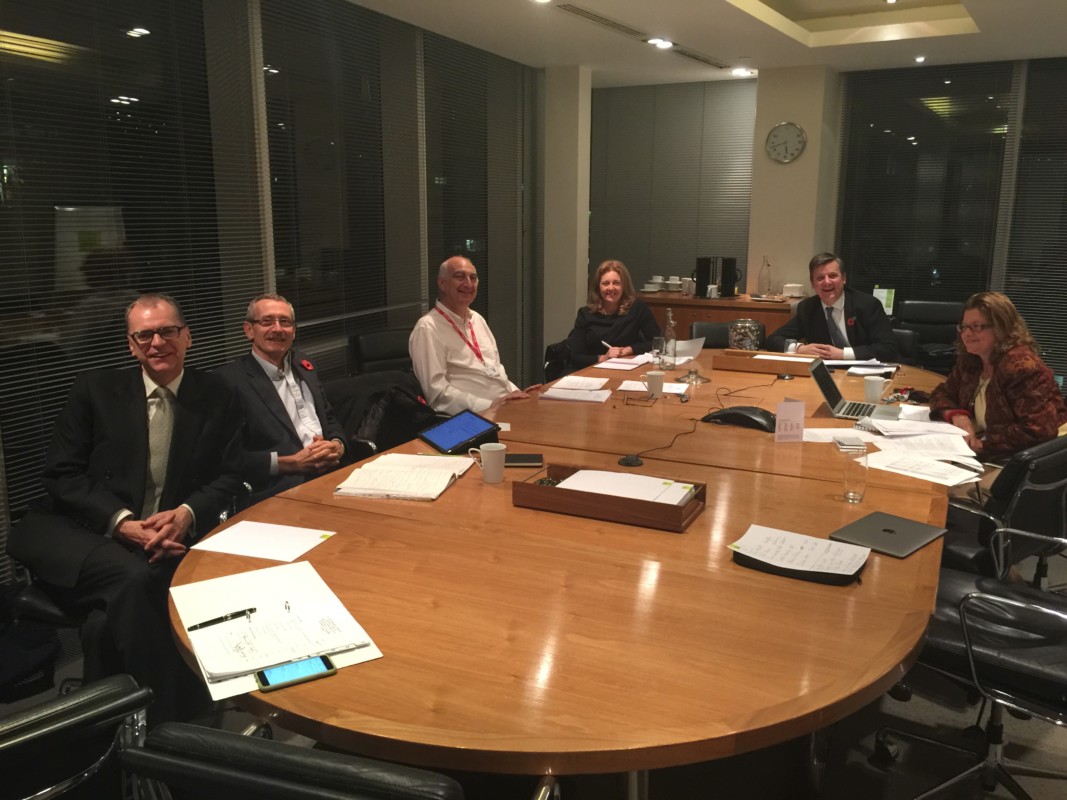 more:
less:
Global Reach
Over the past 15 years, with support from law firms, foundations and government agencies, ISLP has mobilized hundreds of experienced lawyers to provide more than $100 million worth of pro bono legal assistance in support of just, accountable and inclusive development in more than 80 countries.