Mission
ISLP provides pro bono legal assistance to governments and civil society organizations in developing countries, leveraging global legal resources in alignment with client needs to support just, accountable and inclusive development.
more:
News Feed
ISLP holds October 2017 US Board Meeting
ISLP Board Members gathered in Washington DC earlier today to conduct their scheduled October 2017 Board Meeting. Chaired by Joseph Bell and held at Hogan Lovells the three hour session was a fantastic opportunity to bring together Board Members and Staff. Those who couldn't attend in person dialed in from around the world to discuss subjects ranging from new programs, strategy, finances, and staffing.
After passing the much discussed Strategy document the Board considered appropriate measures of effect for development activity and the latest budget proposals for the organization looking forward to 2018. Discussions on leadership transition were then held in private. Once the session reconvened Program Officers gave a brief presentation about the organization's work in The Gambia, focused on ISLP's partnerships with other development bodies and the need to continue to develop 'close ties with a number of different ministries and a number of different projects'. Asset tracing, truth and reconciliation, legislative and regulatory reforms as well as deep assistance with capacity building were mentioned alongside other activities.
more:
less:
Introductory Workshop on negotiating Impact Investments [Nairobi]
ISLP together with its partners and volunteers is organizing a CPD accredited two-day workshop on negotiating impact investments. This event will be held on the 14th and 15th of November at Strathmore University, Nairobi Kenya.
The workshop is led by experienced experts in the impact investment field, and will examine a basic impact investment deal from first capital raise through exit. While the workshop will focus on commercial terms, it will also highlight the drivers and terms unique to the impact investing space.
A networking cocktail hour will be held at the end of the second day of the training. 
As limited spaces are available, CLICK HERE to register. 
more:
less:
Community Land Rights Conference, Stockholm
Last week, ISLP Director of Community Inclusive Development Monika Mehta attended a Community Land and Resource Rights Conference in Stockholm. The Conference entitled "Reducing inequality in a turbulent world: Scaling-up strategies to secure indigenous, community and women's land rights" took place over the 4th and 5th October 2017. It is the largest international Conference advancing joint efforts to secure the land and resource rights of Indigenous Peoples, local communities, and rural women.
The Conference was a fantastic opportunity to engage with other individuals and organizations working in the Land Rights space. There was an impressive array of guest speakers, panels and strategy discussion groups finishing with a 'Looking Ahead' session and a Call to Action. An Innovation Zone ran alongside the more formal plenaries, designed to promote information and skills sharing through practical demonstration.    
ISLP would like to thank all those who attended and spoke at the conference and to the organizers. Please click here or see #landrightsnow for more information.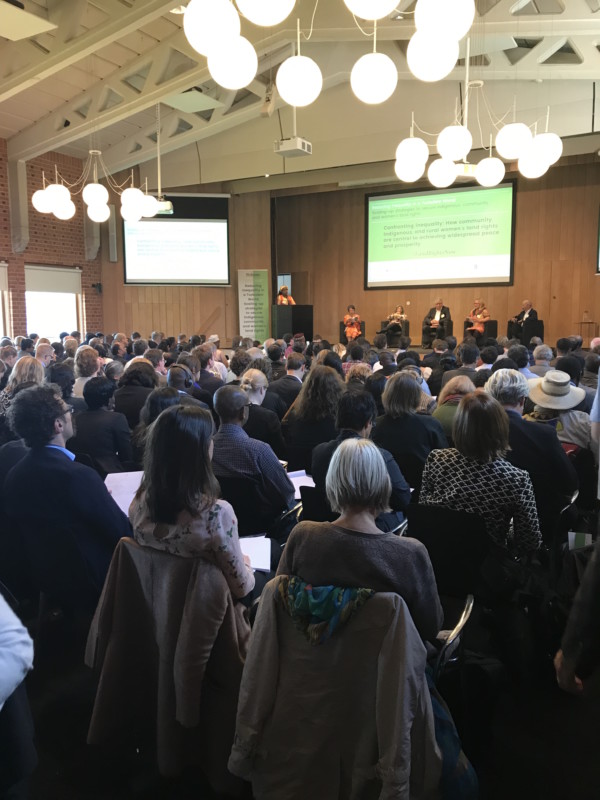 more:
less:
Albanian Magistrates School: 20th Anniversary
The Albanian Magistrates' School was proud to celebrate its 20th Anniversary this week, on 2nd October 2017. The ISLP Country Representative, Dinora Aleksi, attended as did the EU Ambassador Romana Vlahutin and  US Ambassador Donald Lu (read the full text of Ambassador Lu's speech
here.
)
Both ambassadors stressed the significance of the Magistrates' School in the context of Albania's fight against corruption and organised crime. Ambassador Vlahutin says "I cannot underline enough how crucial the role of the School of Magistrates will be in supporting the implementation of justice reform. It will be the engine that will sustain the new judiciary, by educating new generations who will take over, strengthen and lead justice in Albania to highest European standards."
Over the past three years ISLP volunteers have worked to build a professional training programme for judges and prosecutors in support of the School's role in the justice reform agenda. As an organisation we are incredibly grateful to all of the individuals who have contributed their time and expertise to this important initiative.  As the judicial vetting gets underway we look forward to continuing our partnership with the Magistrates' School and strengthening our ties with the Albanian legal community.  
more:
less:
7th Annual Commercial Law Training Program Reports Record Attendance
ISLP and the Law Society of Zimbabwe have reported a record attendance at their recent back to back CLTPs in Harare and Bulawayo. One participant was so keen he attended both!
ISLP volunteers were Craig Owen White (ISLP Trustee and corporate and commercial partner at Hahn Loeser in Cleveland, Ohio) and Deon Govender (corporate and project finance partner at Covingtons in Johannesburg). Each course included a combination of technical presentations, case studies and interactive group discussions. Sessions encompassed Financial Accounting, Basic Deal Structures, Structuring the Purchase or Sale of a Business and Anatomy of an Asset and Stock Purchase Agreement.
The lectures and exercises are geared towards explaining some of the realities of practicing commercial law, as opposed to being more theory focused. Participants, mostly from established law firms but some sole practitioners and in-house counsel, definitely found themselves covering "What they don't teach you in Law School" – the program's unofficial slogan!
Planning is already underway for next year, where ISLP and the Law Society of Zimbabwe hope to improve on this year's record number of attendees.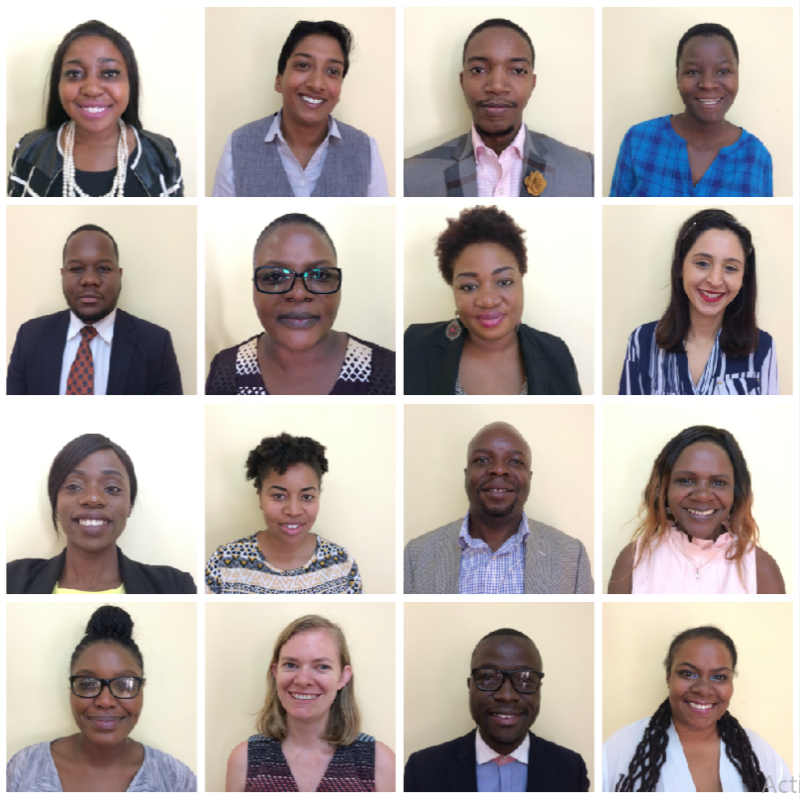 more:
less:
Commercial Law Training Program- Zimbabwe
ISLP legal experts Craig Owen White and Deon Govender have been undertaking lectures in Zimbabwe this week to help deliver the annual Commercial Law Training Program. The Program is hosted by the Law Society of Zimbabwe (click here for more information) and takes place in Harare and Bulawayo, with two days in each location.
It has been a fantastic chance for ISLP to deliver training in the Economic and Social Development focus area- many thanks to Program Director Marie Kingston for her hard work on the project.
Marie commented "We are delighted to welcome the Zimbabwe class of 2017 to the ISLP community!"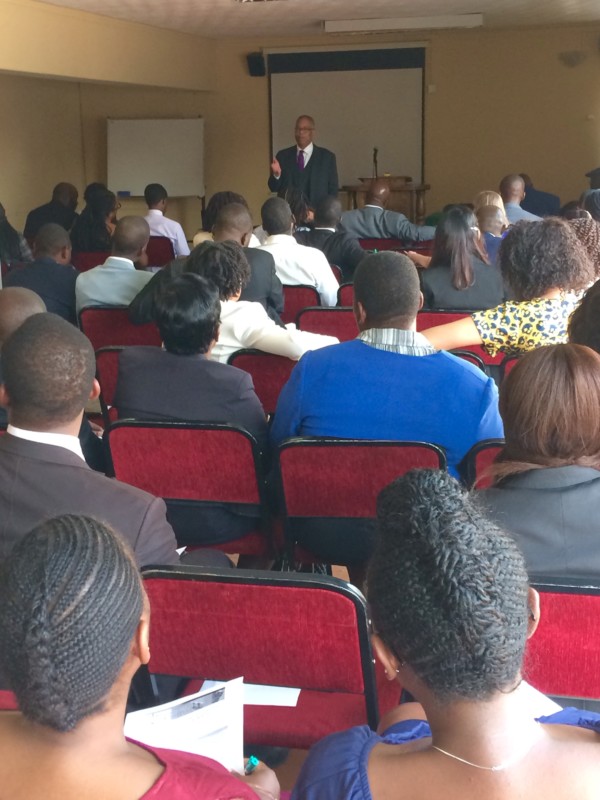 more:
less:
Global Reach
Over the past 15 years, with support from law firms, foundations and government agencies, ISLP has mobilized hundreds of experienced lawyers to provide more than $100 million worth of pro bono legal assistance in support of just, accountable and inclusive development in more than 80 countries.