Delivering Capacity Building and Legal Assistance for the Ministry of Justice, The Gambia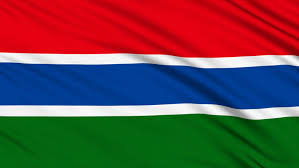 Since the beginning of November, one of our legal fellows, Alessandra Mistura, has been working in The Gambia to provide capacity building support and legal assistance to the Ministry of Justice. 

Thanks to a grant received by the the Government of Canada, acting through the Department of Foreign Affairs, Trade and Development within the Ministry of Foreign Affairs, Alessandra has been embedded in the Ministry of Justice, implementing a project titled "Institutional Strengthening and Capacity Building for the Ministry of Justice of The Gambia".
During the past few weeks, Alessandra has been working side by side with Gambian State Counsels to develop capacity building trainings with a view to enabling the Ministry of Justice to deliver on its mandate of supporting The Gambia's return to democracy and ensuring government accountability. In addition, she has been providing direct legal assistance to the Ministry of Justice on a daily basis, implementing mentoring processes and developing resources to strengthen the Ministry's institutional processes.