Policy Dialogue on Natural Resource Based Development, OECD, Paris.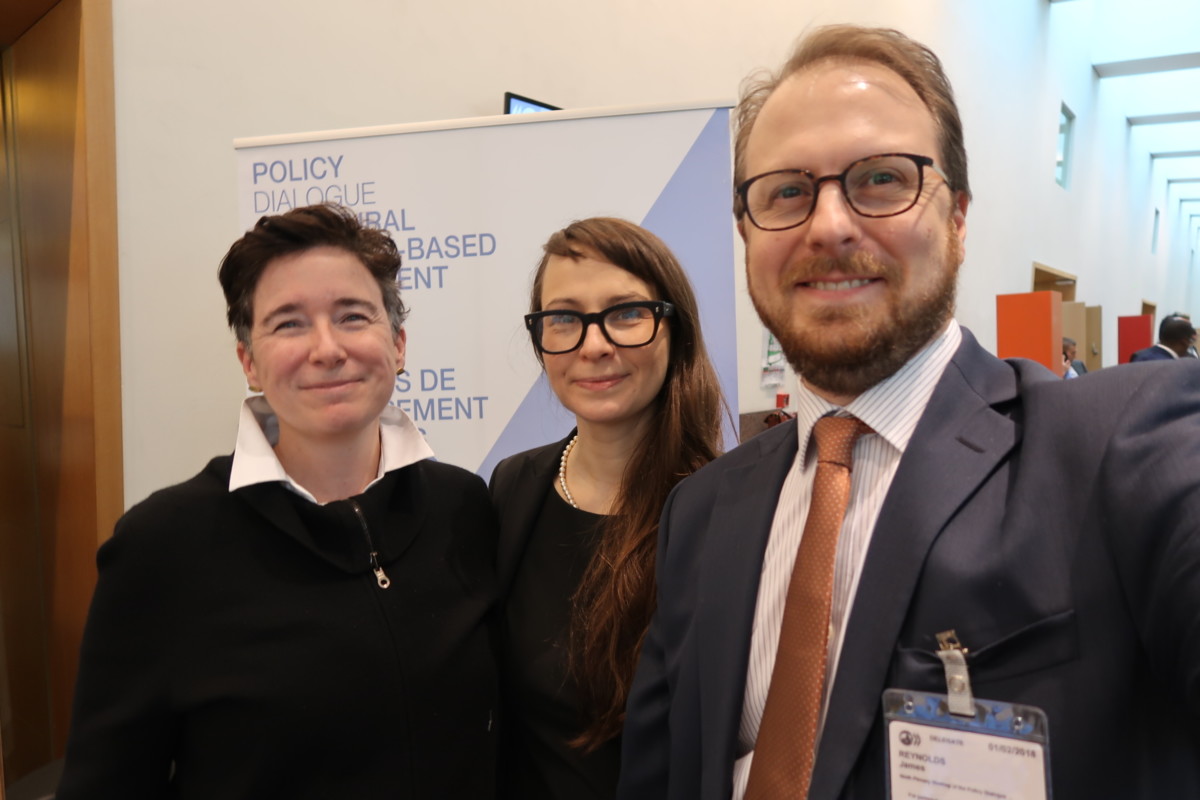 Three members of ISLP Staff were in Paris last week at the Ninth Plenary Meeting of the Policy Dialogue on Natural Resource Based Development at the Organisation for Economic Co-operation and Development (OECD). Executive Director Katherine Mulhern, was joined by Natural Resource Management Program Director Katerina Drisi and Tax Program Director James Reynolds.
The Policy Dialogue is a multi-year intergovernmental process of knowledge sharing and peer learning among OECD and partner natural resource producing countries on how to harness natural resources for structural transformation and more inclusive and broad based development.  The sessions range in topic and focus but the ISLP team were particularly interested to attend a session on Thursday morning with participants drawn from governments, extractive industries civil society and think tanks to discuss issues around local procurement and reporting and about clean technology and innovation.
ISLP Co-Chair and Jones Day Partner Boris Dolgonos moderated a panel at the dialogue on Guiding Principles for Durable Extractive Contracts. ISLP supported the elimination of the requirement of compensation, under Guiding Principle 7, as a right of the government to freely create policies and regulate, particularly on environmental and human rights issues. Katherine Mulhern highlighted that the political risk of a regulatory change is being taken into consideration by investors before they decide to invest in certain jurisdictions. Katerina Drisi emphasized that transitional governments inheriting no functioning legal frameworks should be free to establish policies and standards for the benefits of their citizens and the good governance of their resources without the threat of arbitration, highlighting the importance of good faith re-negotiations.
Having so many ISLP representatives who are experts in their field, attending these Conferences really helps to grow the organisations reputation and reach- thanks for attending! For more information about the Conference please see this link.