ISLP Myanmar Photobook Fundraising Event Success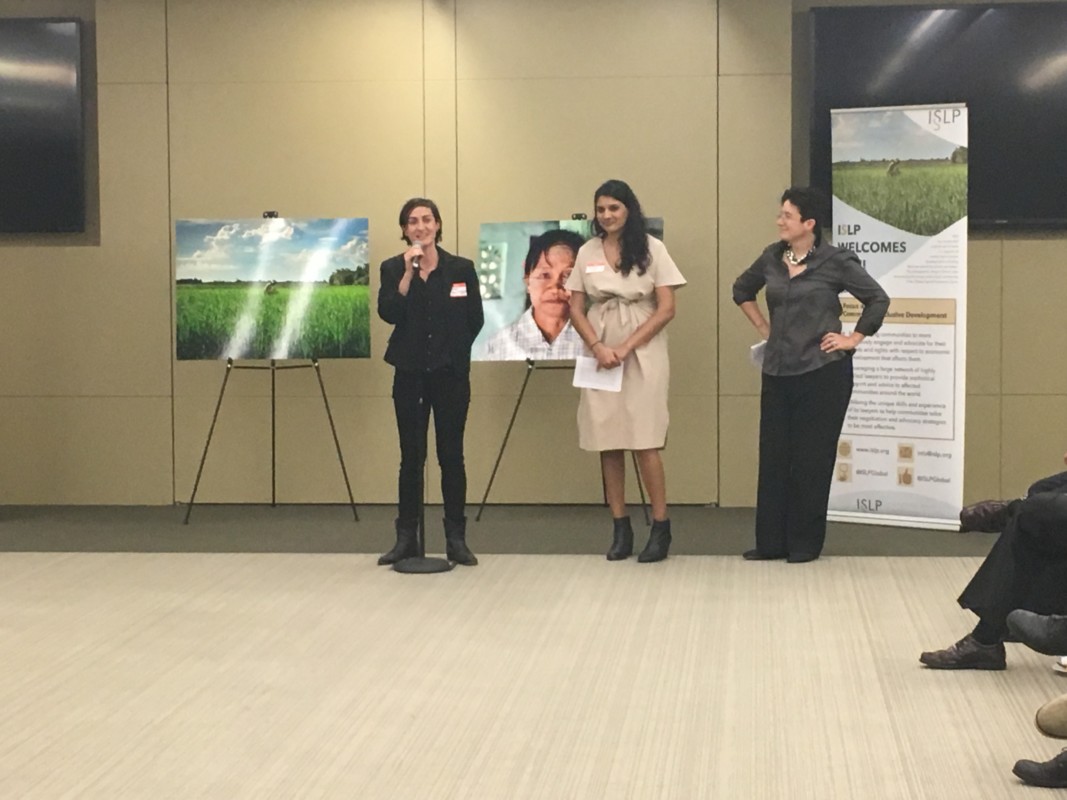 On Tuesday 5th December ISLP held an event to showcase the photographs that Megan Ghiroli took of the communities displaced by the the Thilawa Southern Economic Zone in Myanmar from 2015. Her Phonebook 'No Land, Nor Hands' was the result of her hard work and guests at the event, kindly hosted by Akin Gump, were given a copy to take away with them. 
Surrounded by some of the exquisite photography Megan, our Community Inclusive Development Director Monika Mehta and the Executive Director Katherine Mulhern all made short speeches about the project and the organisation and guests were then invited to mingle, chat to staff and admire the photographs. 
It was a fantastic evening bringing together guests from all of the sectors that our work covers, from Board Members to activists, lawyers interested in Pro Bono work to friends and family of staff.
Lisa Sweat, Director of Strategy, who was instrumental in the organisation of the event said:
"This week's fundraiser was a fantastic opportunity to meet ISLP friends and to present the brilliant photos that Megan took on her trip to Myanmar. I hope audience members took away an understanding of the real challenges people face when confronted by development but also the possibility that informed community-corporate engagement can help prevent some of the harms associated with development."
A big thank you to the team who organised the evening and to the guests who attended. We are looking forward to running events in the future. If you'd like more information on the event or the photographs please email us at info@islp.org and we will be happy to answer questions or put you in touch with Megan.