ISLP Co-Founder featured in Steven Spielberg's latest Hollywood offering "The Post"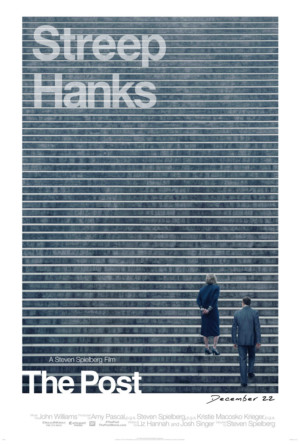 Tony Essaye, ISLP co founder, was one of three partners in the law firm, Rogers and Wells, who were deeply involved in the pre publication discussions between Kay Graham, Ben Bradlee and Washington Post editors, and the frantic 15 days of litigation leading to the historic Pentagon Papers victory in the US Supreme Court.
Steven Spielberg has recently completed filming a movie "The Post", retelling the story, which had its Premier earlier this week (see the trailer
here
). Tony, the only surviving lawyer, was consulted in the movie's preparation, and is portrayed in the film by Zachary Wood. Invited to Spielberg's private screening, he met and was congratulated by Meryl Streep, who plays the famous publisher Kay Graham who ultimately gave the green light to publish.
The Washington Post have reviewed the film and been in touch with Tony. You can read the article by clicking
here.
Everyone at ISLP would like to take this opportunity to congratulate Tony for his part in this and many other cases throughout his distinguished career.